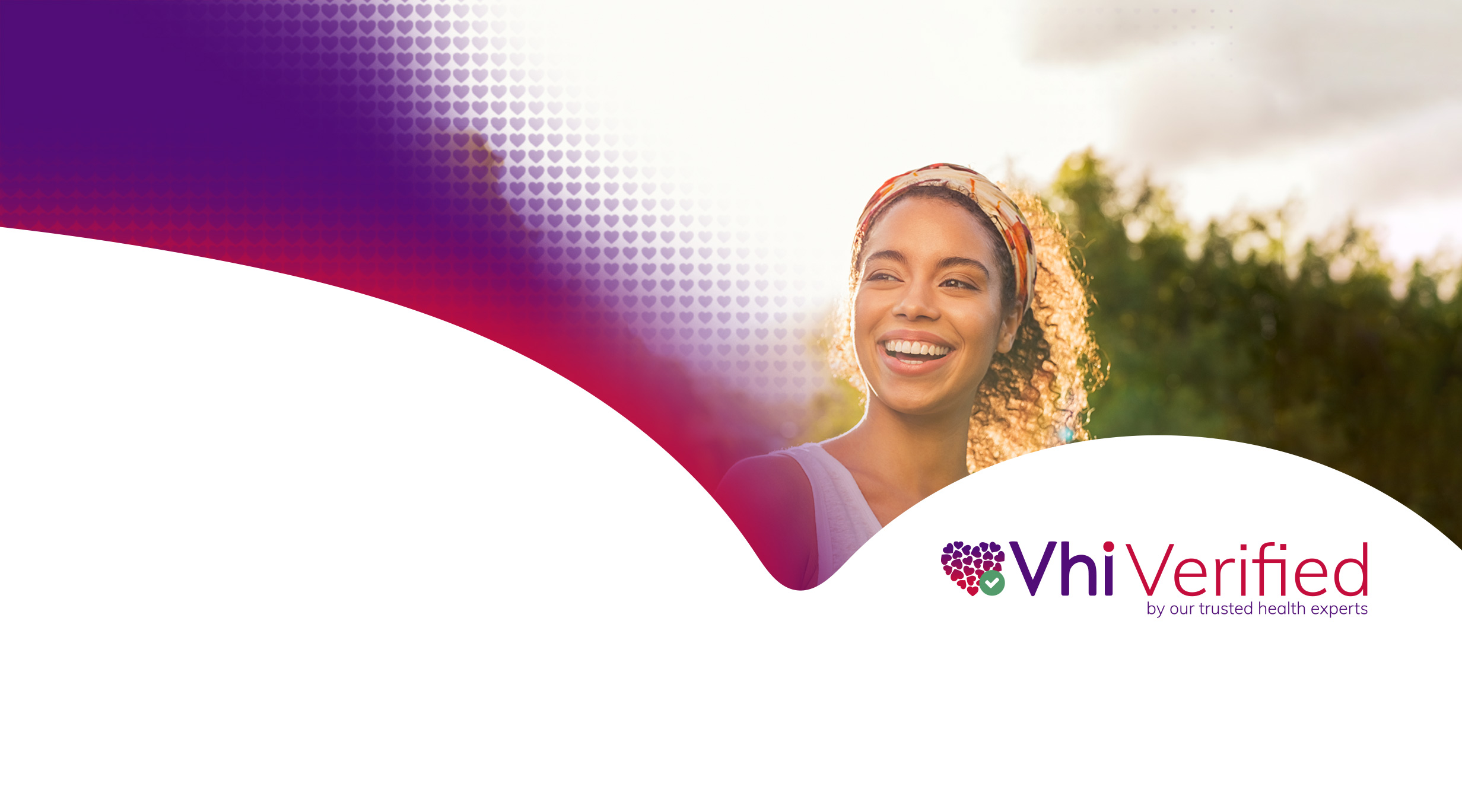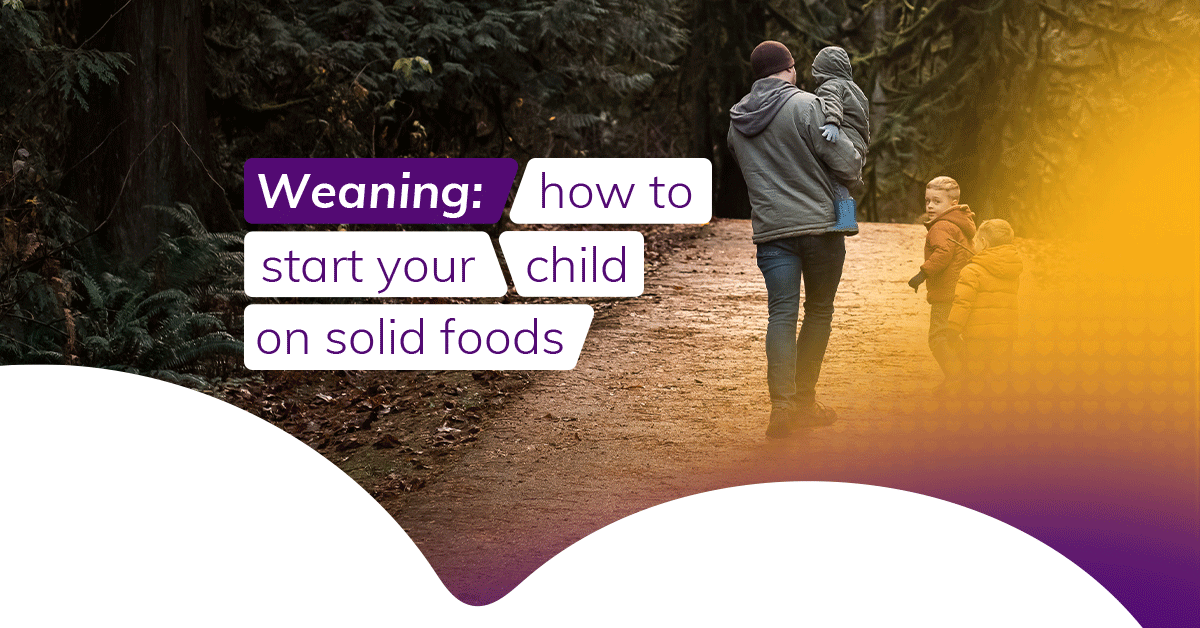 Weaning: how to start your child on solid foods
"Weaning" can sound like a daunting prospect but with the right approach – and a little bit of patience! – it can be a stress-free, fulfilling experience. Here, Vhi Consultant Paediatrician Dr. Manoj Parameshwar draws on his years of experience with infant nutrition to guide you through the process…

Your child should triple their birth weight in the first year alone. Combined with an increase in energy as they start moving and interacting with the world around them, you will soon be looking to boost their caloric intake.
As milk is 80-90% water, it simply doesn't have an adequate amount of nutrients at a certain point. That's when solid foods are essential. "Weaning" is what we call the introduction of these solids into the infant diet.
When should weaning start?
For term babies, we usually wait for 6 months. However some babies are ready between 4-6 months or there may be a medical need for an early start. This is best discussed with your health care provider, to see if your baby is ready.
For premature babies – in this case you go by their "corrected" age. There is a risk of choking if the baby is lying down so, naturally, you want them sitting up. This doesn't have to be sitting by themselves, but at least sitting with support. Similarly, they need head control. "
There may be other subtle signs that a baby is ready for weaning. If you're having your dinner and the baby notices it, they might reach out or start drooling from the sight and smell. A baby putting their hand into the mouth, however, is usually not a sign of hunger. At that age, all babies put everything in their mouths!
What is the best way to approach weaning?
Morning is a good time to start. If you're introducing something new, you want to be able to observe the baby for the day. If the baby is not tolerating it or is developing an allergic reaction, you want to be aware of that.
Both the baby and parent should be relaxed. Make it a fun game. If it doesn't work, that's fine. You can try again the following week.
Begin with breakfast and steadily build up the spoonfuls of that. If that goes well, you can introduce a second meal for lunch. Aim for them to eat at least five or six spoonfuls. The third meal you add should be "dinner". About a month into the process, you can introduce "snacks" in-between meals.
What types of food should you feed them?
I prefer home-cooked meals and tell parents to avoid store-bought if they can. Whatever you prepare for lunch or dinner, purée that and give it to the baby remaining conscious of salt or additives. You can start with one food at a time. So, if you want to start with carbs, you might use mashed potatoes alone. Try that for three days and see if the baby tolerates it. If that's fine, put it away and try another food: mashed carrots, lentils, fish, mashed egg etc.
The other option is to mix all of them from the beginning. So, if you're having Spaghetti Bolognese for dinner, purée the whole thing and give the baby that. Rather than preparing meals each time, purée them, put them into pouches or containers, and freeze them. Just note that plastic elements can leach into food. Because babies are very sensitive, I'd recommend glass containers rather than a plastic bag or tub.
Should certain foods be tried first?
The order really doesn't matter. You want to start all the food groups as soon as possible because the longer you delay it, the greater the chance of allergies. I suggest using fruit and vegetables as the snacks, rather than anything that comes in a package. Introduce puréed fruit or vegetables, so that the baby develops a taste for them.
The one food you need to hold back on is honey. Don't give honey for the first year because of the risk of botulism. You also shouldn't introduce cow's milk into a child's diet until they are at least one, though some dairy is allowed. After a year, milk should be limited to two cups a day. 
How should you reduce milk intake?
Feed them solids before they get their daily milk. If you give them milk first, it's going to fill them up, and they won't have any interest in solids. Milk can come after, to fill the tummy. They will only drink so much, and the amount will naturally start to fall awayAt the end of the first year, milk should have come down to just two feeds (including cups or bottles) per day.
Do babies ever have difficulty weaning?
Some can, especially if they have sensory issues or the parents are stressed. Remember: your baby is always learning. They are going to force the food out with their tongue initially. This can stress some parents out but give it a few days. If your baby is struggling to adapt you should get in touch with your physician.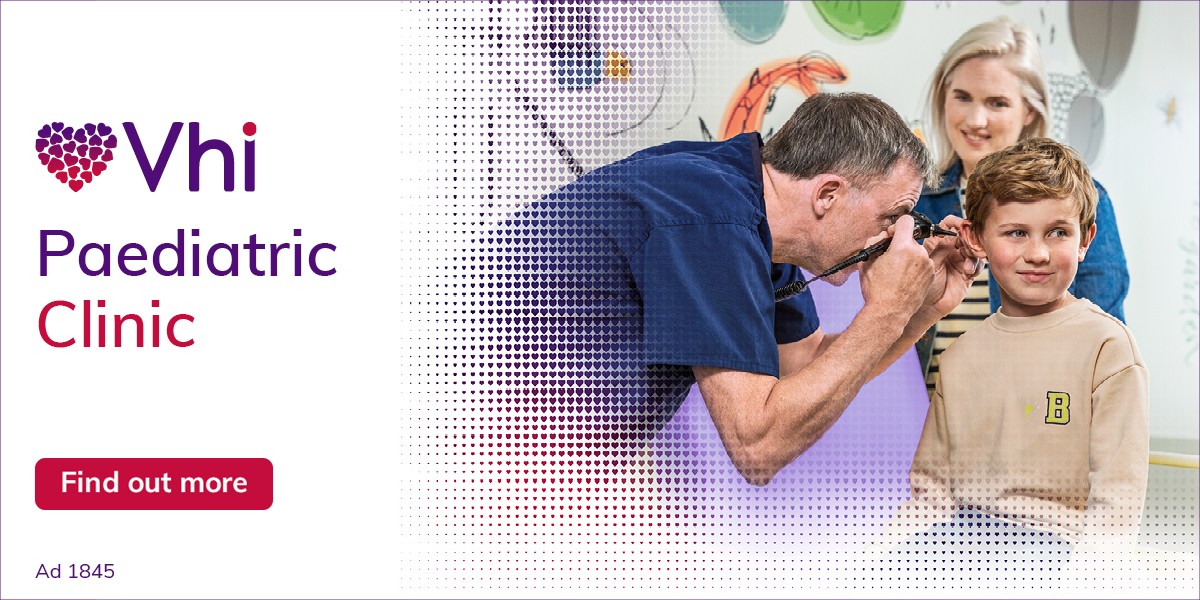 In general, it can take a lot of attempts before a baby likes something. Food is an acquired taste. Just because a baby doesn't like particular food at first doesn't mean that will be the case forever. Parents should show interest in all of the foods. If they reveal a dislike for a particular food, the baby's going to reflect that. It's a good idea to adjust your own habits and start eating healthy. If you're putting nutritious food in front of your child, they won't starve! As is so often the case when raising a child, it just takes time.
Take a look at the paediatric services available at the Vhi 360 Health Centre for your baby, including feeding difficulties and advice. 
This content is for information purposes only and is not intended or implied to be a substitute for professional medical advice, diagnosis or treatment. Always seek advice from your GP or an appropriate medical professional if you have concerns about your health, or before commencing a new healthcare regime. If you believe that you are experiencing a medical emergency call 999 / 112 or seek emergency assistance immediately.
Meet our Vhi Verified Expert
Dr Manoj Parameshwar
Consultant Paediatrician at Vhi Paediatric Clinic
MBBS, DCH, FRCPI, FPAED, FRCPCH