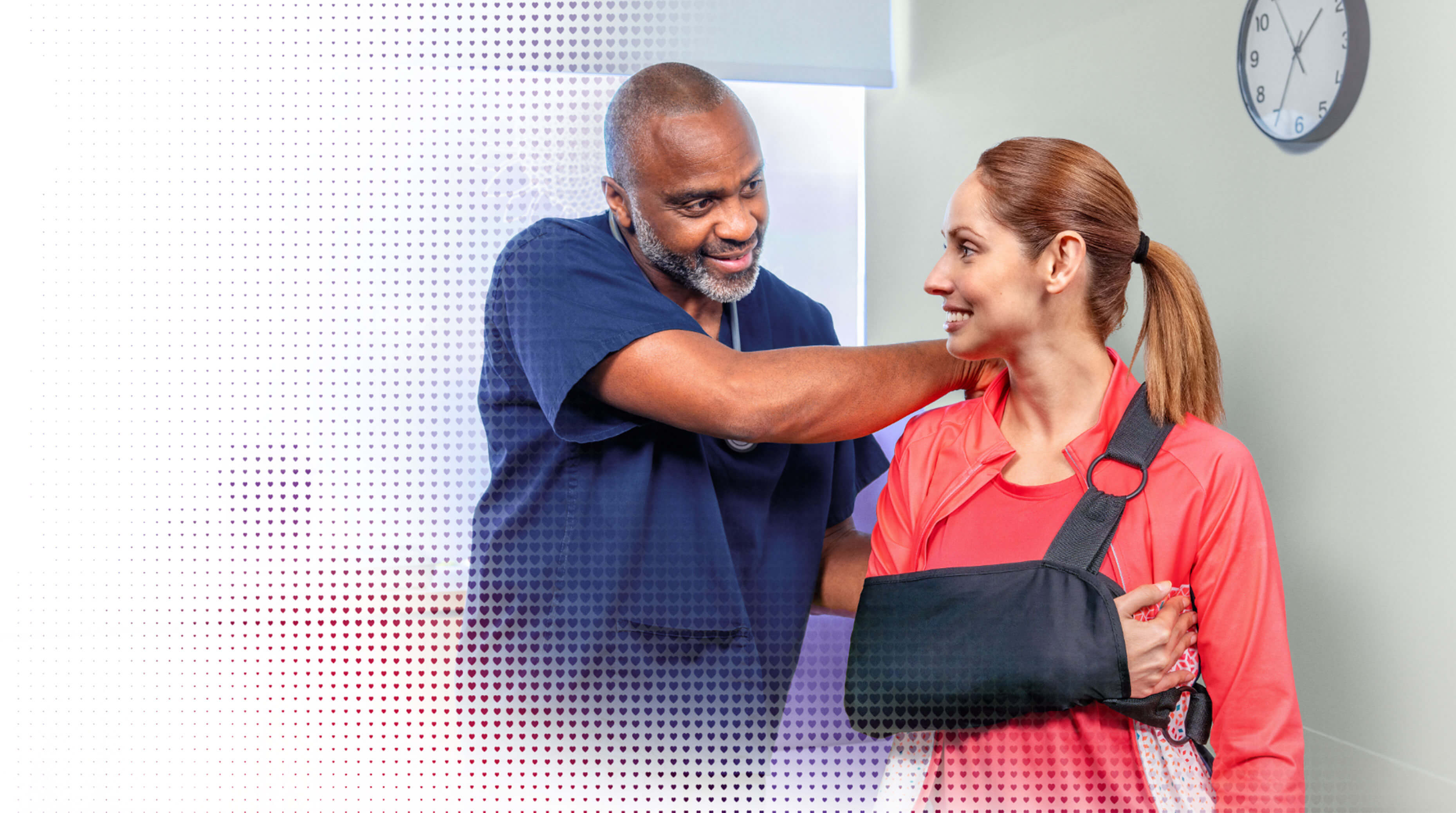 Get 5% off with Vhi
Save on your healthcare with a 5% discount on our EnhancedCare 250 Day-to-Day plan
EnhancedCare 250 Day-to-Day
Take care of your health with an affordable health insurance plan that offers access to urgent care, dermatology, paediatrics and women's health clinics, as well as money back on everyday expenses and access to our digital healthcare team of GPs, dietitians, and speech and language therapists.
This offer is available from 1st November until 31st March 2024.
Key benefits for you to explore
Access Vhi 360 Health Centres 365 days a year for urgent care, diagnostics, treatment and more. 
100 days in-patient psychiatric treatment, plus €25 back on visits to counsellors, psychologists or psychotherapists (limits apply).
Specialist clinics are available to you on this plan including paediatrics, sports and musculoskeletal, dermatology and more. 
Advanced benefits
Preventative measures
Mental health
€30 towards a subscription to Headspace or Calm app. 
Health Screening
HealthCheck@Home - full cover for one in every 24 month period.
STI screening - up to €50 per year. 
Eye test - €30 in each 24 month period. 
Dexa scan - 50% cover (one per renewal year) an an approved direct pay dexa scan centre.
Cancer care - preventative (prophylactic) treatment following genetic testing. 
Treatment
Treatment abroad
Elective treatment abroad - including gender affirmation surgery (subject to prior approval) €100,000.
Treatment not available in Ireland - €100,000 per calendar year.
Care at home
Hospital@Home - full cover.
Recovery
Cancer care
Medical tattooing for cancer patients - eyebrow and areola - up to €60 per year.
Additional cancer support benefits like wig/hairpiece, sleeping cap, post-mastectomy bra, swimsuit, surgical prosthesis following cancer treatment - 50% per year, subject to an annual maximum of €1,000.
Convalescence
First 14 nights towards the cost of semi-private or private room accommodation - €40 per night.
Online clinical services
Online physiotherapy, speech and language therapy, dietitian - full cover for 12 combined visits.
Family
Advanced maternity benefits including a new parent food pack, €60 towards a paediatric first aid course, foetal screening (€100 per renewal year), vaccinations for Meningitis B and Chicken Pox - up to two inoculations for each per lifetime, €60 per inoculation. 
Child home nursing - 28 days per calendar year: €100 per day. 
Parent accompanying child - 14 days per calendar year, following a stay in excess of three days in hospital: €100 per day.
Cancer care
Genetic testing for cancer - see your Table of Benefits for full details.
Manual lymph drainage - €50 for up to 10 visits.
Mammogram in an approved mammogram centre - one per renewal year. 
Cancer care support - accommodation, travel and parking costs - up to €100 per treatment. 
5% discount for new members on Vhi EnhancedCare 250 Day-to-Day who pay in full or by direct debit. Offer is available from 01/11/2023 to 31/03/2024. 

Because your health means everything
You can find a selection of plans that are right for you.
Find a plan