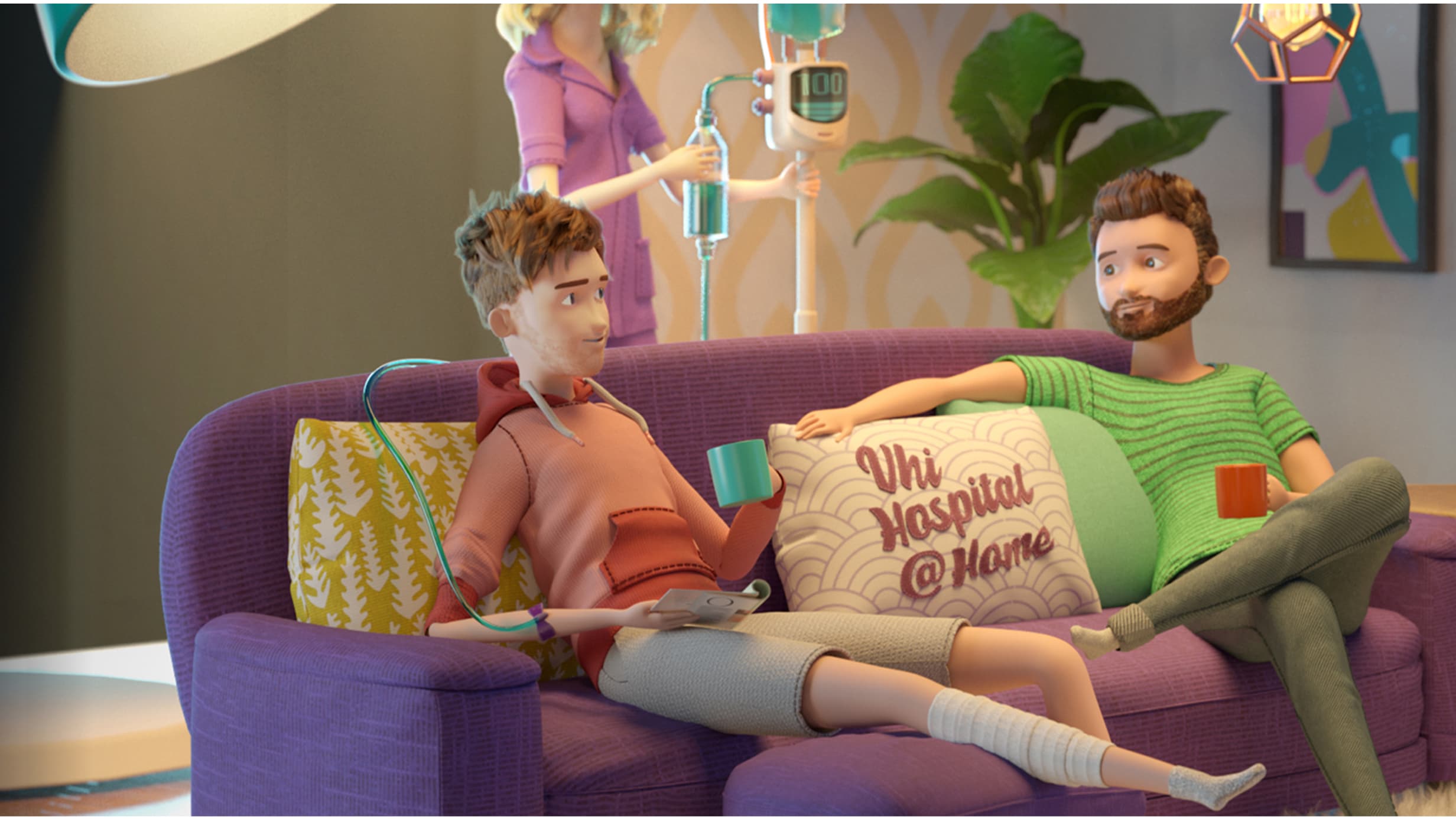 Vhi Hospital@Home
Clinical care in the comfort of your home, where various medical conditions can be treated
Consultant-led medical care in your home
Vhi Hospital@Home is an innovative clinical service available to all Vhi Healthcare members. A team of specialist nurses and doctors deliver the care 365 days a year.  When referred by your hospital consultant or GP, this can support early release from hospital or prevent a stay. 

Vhi Hospital@Home
Medical care provided can include...
Intravenous (IV) Antibiotics.
Negative Pressure Dressing (NPD).
Anti-Coagulation.
Total Parenteral Nutrition (TPN).
Post-Operative Drain and Stoma Management.
SPC - Supra Pubic Catheter Changes.
New services available:

Post-operative Management


Complex Post-operative Wound Care


When you wish to use the service...

Should you wish to use the service, you will need a referral by your hospital consultant or GP.

Once admitted to the service, the team will come to you to conduct an assessment of your needs.

All necessary medication and equipment is provided by the Vhi Hospital@Home team.

If you are referred from hospital, a care plan will be agreed in consultation with the referring hospital physician.

You will be seen by a member of the team at least once a day and up to three times, where required.

Discharge is looked after by the team and a letter is sent to your GP or other appropriate managing physician.
Referral to the service is through your hospital consultant or GP. You can also call our office for more information or to find out if you are suitable for the Vhi Hospital@Home Service. For more information, call 01 403 9474.
Vhi Hospital@Home is available in Dublin, Kildare, Meath and most areas of Wicklow, Louth and Wexford. As far south as Gorey and as far north as Dundalk. And now available in Galway and surrounding counties. 
Our research has found that 99% of patients would recommend our Hospital@Home service and 85% would rather use Vhi Hospital@Home than be treated in hospital. 
Address: Vhi Hospital@Home, Waverley Office Park, Old Naas Road, Dublin 12.
Email: home@vhi.ie
Dublin Northside CNM 086 772 8844  -  Dublin Southside CNM 086 772 8850 - Galway CNM 086 025 0773.