Sponsorships and Community Partnerships
At Vhi, we believe in doing our part to create a healthy society by supporting our members financially when sick. We've put a number of programmes in place so that you can remain as healthy as possible now and in the future.
As part of this commitment, we have developed a long-term sponsorship strategy to promote the area of participative running. As such, Vhi has partnered with two of the biggest and most inclusive running events in the country - Vhi Women's Mini Marathon and parkrun Ireland.

In addition to supporting our customers and patients to live longer, stronger, healthier lives, we also want to help our local communities too. In partnership with the Irish Youth Foundation we have developed the Vhi Health and Wellbeing Fund to support young people's health and wellbeing. For more information visit www.iyf.ie

Vhi is proud to sponsor the Vhi Women's Mini Marathon, the world's biggest all-female event, attracting over 35,000 participants yearly. Almost €10 million is raised each year by participants for a host of worthy causes nation-wide, and in total it is estimated that the activity has raised well over €200 million since it started in 1983.
For more information on Vhi Women's Mini Marathon, log onto Facebook or for more on how Vhi can help you in your participative running journey, click here.
Vhi is proud to partner with parkrun Ireland who organise free, weekly, timed 5k runs which take place every Saturday morning at nearly 60 venues all over Ireland.
The events are co-ordinated by more than 600 volunteers every weekend from Bere Island to Ballina to Ballinteer and see approximately 5,000 people of every age and ability take part. Almost 80,000 registered participants have run more than 2.5 million kilometres at parkrun Ireland events since it started here in November 2012.
There are also a growing number of junior parkruns, 2km runs for those aged 4-14, which take place at 9.30am each Sunday.
There is no other movement like parkrun in Ireland and Vhi is very proud to be supporting this wonderful initiative. To register for a parkrun near you visit www.parkrun.ie.
For more information on how Vhi can help you lace up your runners and get walking and running, click here.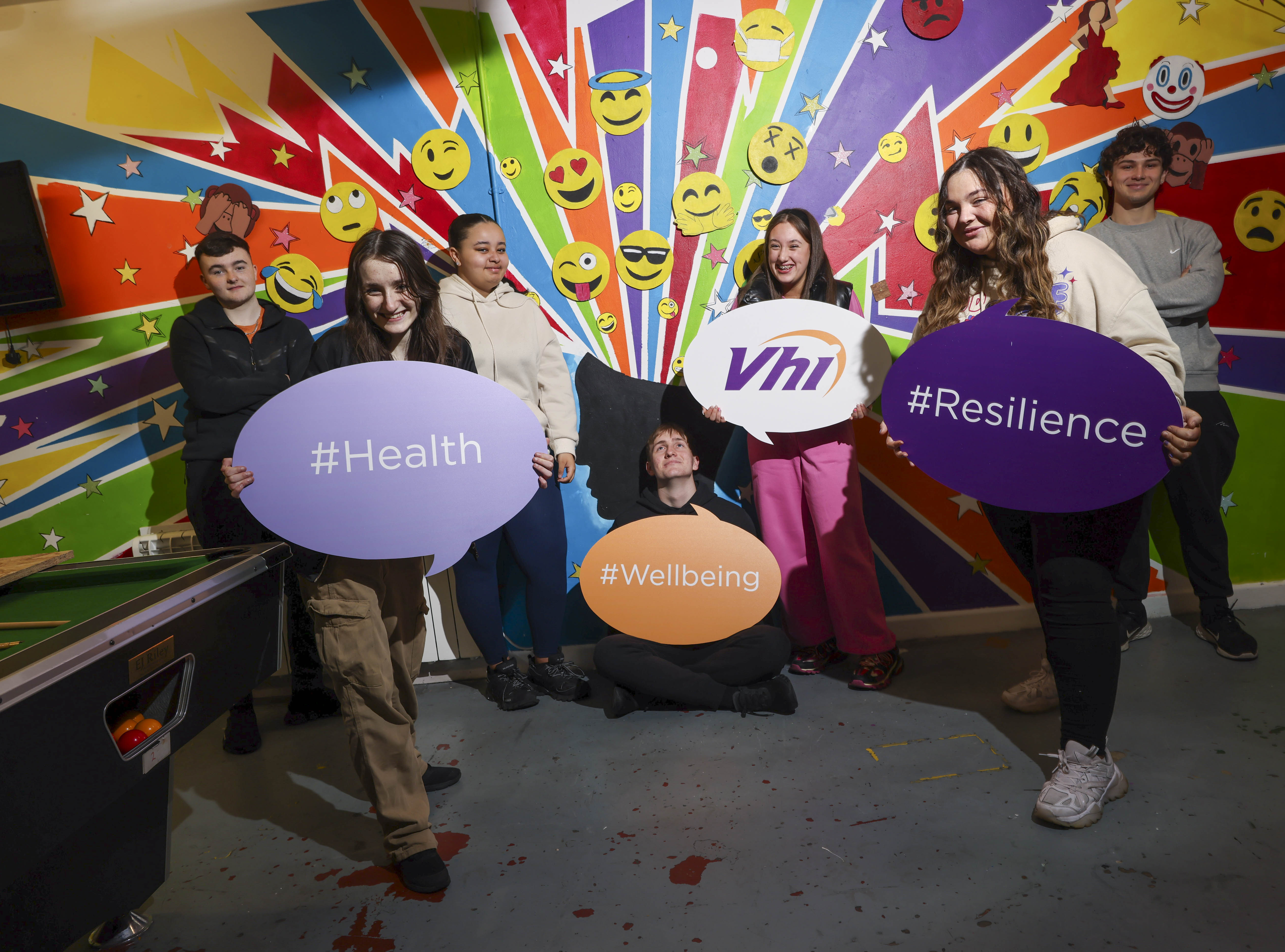 Community Partnership
Through the Vhi Health and Wellbeing Fund in partnership with the Irish Youth Foundation we support young people to manage their anxiety and build their resilience.
Established in 2020, the Fund is dedicated to supporting young people's health and wellbeing.

To date 22 youth focused organisations have been awarded grants and more than 4,000 young people have been directly impacted through the Fund, with just under 200,000 young people indirectly benefitting from the initiative.
The emphasis on the Fund is to support programmes focused on early intervention and prevention for young people. It is open to applications from non-profit and charitable organisations who work directly with young people or with adults who surround them. Grants of €5K and €10K are provided through the Fund.
Not-for-profit or charitable organisations that are seeking to deliver projects dedicated to supporting the resilience of young people aged 12-25 years old in the six locations where Vhi have operations - Cork, Dublin, Donegal, Galway, Kilkenny and Limerick are eligible to apply.
Lucy Masterson, CEO, Irish Youth Foundation, said: "IYF are committed to prioritising health and wellbeing programmes for young people, and partnering with Vhi has given us another avenue to reach young people and to support them to improve their resilience and manage anxiety. From a TikTok campaign highlighting mental health services that reached over 180,000 young people to a specific programme to help manage the anxiety of young people living in direct provision, the impact of the winning projects is inspiring."
The 2023 Vhi Health and Wellbeing Fund is now closed for applications.