Are you interested in working as part of a dynamic team that truly cares about providing world class healthcare and wellbeing services? If so, Vhi Graduate Programme is the ideal place to learn and grow.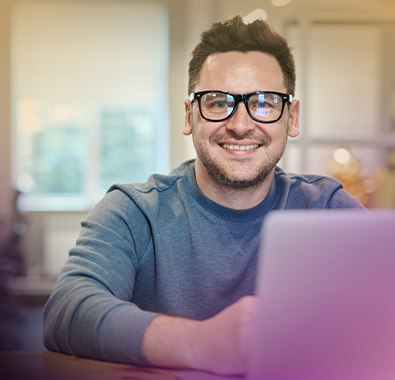 Learn more about yourself and business with us. If you have a post graduate qualification with a focus on Technology and IT or general Business and are seeking the opportunity to gain real world, hands-on experience, then Vhi could be the place for you.
Check out the details here in our Graduate Programme booklet.

Our goal is to help our Graduates create, innovate and succeed in growing their careers with Vhi.

We provide a comprehensive two year program which offers the opportunity to continue to build on skillsets, experience and interests.
We provide each graduate with a safe learning environment and the autonomy to continue to grow, develop creative and innovative solutions to real world business needs. At the end of the program, our graduates will develop a deep understanding of our business, building commercial knowledge and hands-on experience in a dynamic and collaborative environment.  
Graduate streams
Technology Graduate Stream: you will have an opportunity to work across our IT Division working within your chosen specialist field. Here, you will gain exposure, experience and practical application of theoretical principles, using cutting edge technologies and methodologies (AWS, DevOps...).

Business Graduate Stream: you will have four, six month rotations over the course of the two years, in departments like Retail Intermediaries, Health and Wellbeing, Finance, Marketing, Strategy, Transformation and HR. This variety of rotations provides the opportunity to experience different aspects of working in Vhi and further enhance your experience in areas you may wish to specialise in.
What we offer
A competitive package and salary including pension, bonus eligibility and Vhi healthcare cover.
A continued learning experience for the duration of the programme.
Continued ongoing support, with our Buddy and Mentorship programme.
Hands on experience working with and regular access to senior management.
What you will bring to the programme
You are a self-starter who shows initiative and enthusiasm.
You are good at connecting with people and building lasting relationships.
You are curious, with a desire to learn new things and grow your professional capability.
You have proven experience of presentation skills, report writing and the ability to multi-task.
You will have a degree level IT qualification from a recognised third level institute for technology graduates OR a business or similar degree level qualification for business graduates.
You are aligned with the Vhi Values.
Application Process
Good luck, we can't wait to meet you!

Accepting Applications
Interviews and Assessments

Start Date
Enhanced Onboarding